At Premier Chiropractic Center, we're committed to the health and well-being of the entire Bessemer community. We aim to deliver the best in chiropractic care to allow individuals and families to flourish and live their best life, as well as experience continued lifelong health and wellness.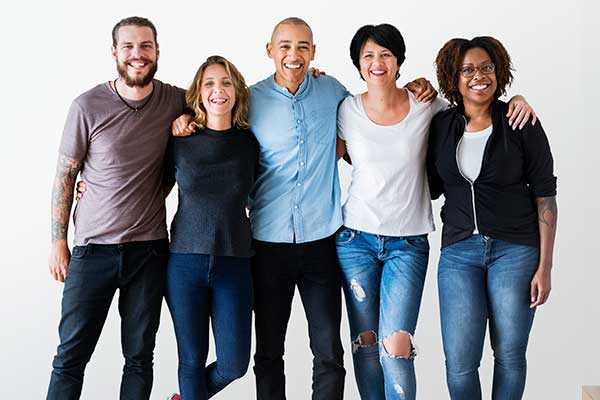 We are dedicated to establishing a higher state of health for our community.
As part of the mission of chiropractic care, we use only scientifically proven and backed techniques to provide relief and improve the functioning of your nervous system. This can help various individuals lead more proactive lifestyles where health and wellness is obtained with ease. At Premier Chiropractic Center, Dr. Roshun Glover is ready to help you achieve your highest state of health and well-being.
Our Mission
At Premier Chiropractic Center, our mission is to provide you with the right tools for optimal health. We use the most innovative technology, while focusing on a holistic approach to your health care and addressing the entire body – not just the symptoms. The focus is on the integrity of the spine, and this is achieved by removing nerve interferences and allowing the body to work as it should.
Dr. Roshun Glover focuses on the latest scientific advancements, education, and technology. This ensures you are getting the absolute best when it comes to your chiropractic care. We further include continued training and education as critical pieces in our practice, which allows us to offer the highest standard of care. We want nothing more than to educate and adjust as many people in our community as possible, allowing them to regain spinal health and function through natural chiropractic techniques. At Premier Chiropractic Center, we are here to help you lead a healthier and higher quality of life, free from illness and pain.
The Heart of the Practice
Within the heart of our practice lies the principle of chiropractic care. This principle is based on improving body function leading to a healthier life. It's backed by science, and ensures that all the chiropractic adjustments we deliver are safe, effective, and beneficial for individuals of all ages – from seniors to infants.
We see individuals, couples, and entire families. Everyone is welcome in our offices, and we can't wait to meet you. If you're interested in discovering all the benefits of chiropractic care, contact us today and schedule your appointment. We are your local Bessemer, AL and Hoover, AL chiropractor.
Discover a life where pain and illness doesn't hold you back. Dr. Roshun Glover can help your body realize its innate ability to heal and help set it up to fight off a wide range of ailments, ensuring you stay in tip-top shape. Interested in more information? Reach out to us or stop by our offices.
Book your appointment today with our experienced and passionate team at Premier Chiropractic Center.